Dr. Jung-Gi Im in Sheikh Khlifa Specialty Hospital receives Indang Medical Education Award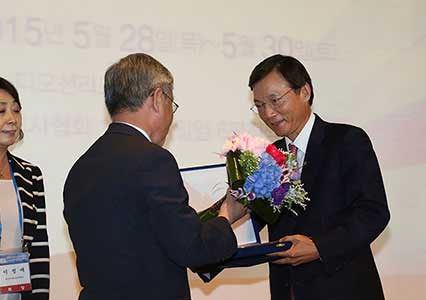 Jung-Gi Im, MD, PhD, Sheikh Khalifa Specialty Hospital, has received 'Indang Medical Education Award' in the 31st scientific assembly and annual meeting of the Korean Society of Medical Education (KSMED) on 28th May 2015.
Indang Medical Education Award is presented to faculty for significant contribution in education or outstanding scientific achievement in research.
Dr. Im has received the award through his contribution to the field of thoracic imaging and medical education. He has published over 208 papers in prestigious international journals, was invited to lecture, the world's leading universities and Society. He was Dean of Seoul National University College of Medicine, Korea and President of Korea and Korean Association of Medical College.