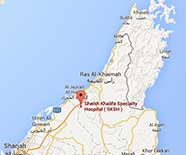 Location
Ras Al Khaimah, U.A.E.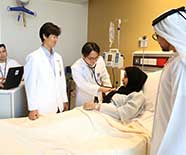 No. of Beds
248 (space for expansion up to 400)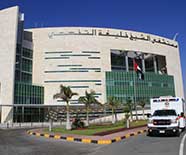 Main Building Area :
62,246sqm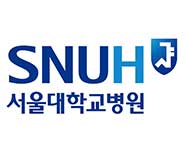 Operator :
Seoul National University Hospital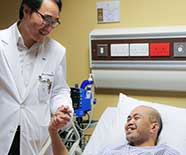 Function
Tertiary Care Referral Hospital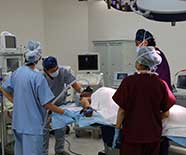 No. of Operating Theatre:
10 Operating Theatres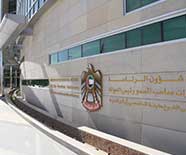 Service Block Area :
5,902sqm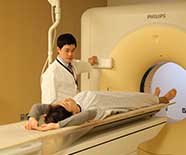 Scope of Service
Oncology, Cardiovascular, Neuroscience, and etc.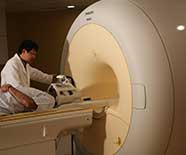 Major Medical Equipments:
CT 2, MRI 1.5T 2, PET-CT 1, Linear accelerator 2, and etc.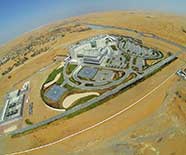 Fence, Roads & Plantations Area :
200,000sqm
FLOOR GUIDE
| | |
| --- | --- |
| LOWER LEVEL FLOOR | Oncology Center (OPD), Nutrition & Food Service, Main Pharmacy |
| GROUND LEVEL FLOOR | Ambulatory Outpatient Clinic (General Clinic, Specialty Clinic, Cardiovascular Center, Neuroscience Center, Rehabilitation Medicine), Division of Imaging & Lab (Radiology, Nuclear Medicine) Outpatient pharmacy, Emergency Medicine, Hospital Administration, Referral Center |
| 1ST FLOOR | Operation Theater, CATH Lab, ICU, PACU, Endoscopy Room |
| 2ST FLOOR | Division of Imaging & Lab (Laboratory Medicine, Pathology), Surgical Wards (Male), Surgical Wards (Female), Oncology Wards, Library |
| 3ST FLOOR | Medical Wards (Male), Medical Wards (Female), Cardiology Wards, Rehabilitation Medicine (Ward), Department of Pediatric (Ward) |
| 4ST FLOOR | Royal Clinic, Private Suites, Wards |