DEPARTMENT OF LABORATORY MEDICINE
Laboratory Medicine provides various medical information by clinical laboratory tests for the diagnosis, treatment, and prevention of diseases. Department of Laboratory Medicine in Sheikh Khalifa Specialty Hospital has a mission to improve the health status of the community, the northern Emirates, and the entire middle east area, by providing the highest standard of excellence in all kinds of the laboratory tests, especially in oncology, cardiology and neurology fields which are specialties of the hospital.
Laboratory Medicine department consists of highly experienced physicians, medical technologists, and other specialists harmonized as one team. Automated laboratory system can provide efficient reporting of patient results and reduce turnaround time. Especially, we have molecular diagnostics laboratory which has fully advanced systems including equipment and human resources, intending to be a reference laboratory in United Arab Emirates. In line with those visions, SKSH obtained initial JCI accreditation in 2016 and has a plan to achieve a laboratory accreditation.
Strength of our laboratory services are;
1. Fast and Sophisticated Laboratory Tests
Operating 24 hours a day and 7 days a week, we provide full scopes of routine laboratory test services with highly automated instruments as well as fast and accurate STAT lab tests.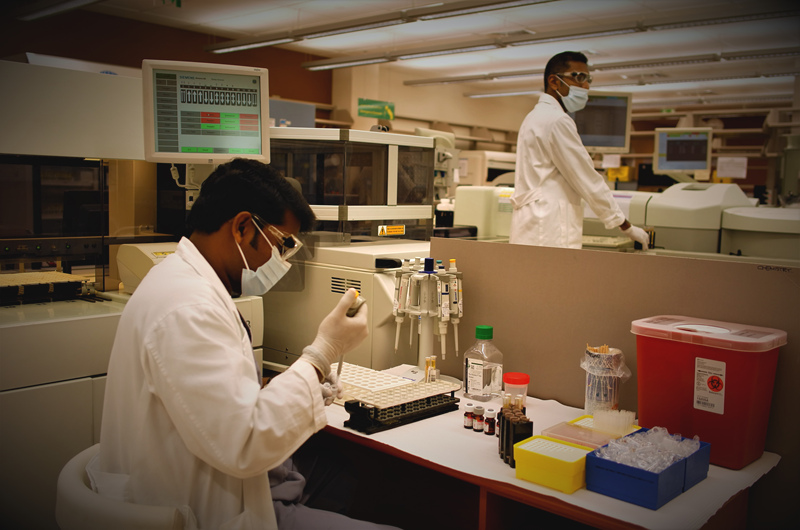 2. Flow cytometry and FISH (Fluorescence In Situ Hybridization)
Laboratory Medicine in SKSH has been performing the specialized techniques for hematology and oncology patients. Flow cytometry is a technique for differentiating the benign and malignant cells through its size and the presence or absence of specific antigens. FISH is a technique to determine whether a gene, a specific mutation or a particular chromosomal abnormality is present. Both techniques are very critical methods for accurate diagnosis and effective treatment for the hematologic malignancy, such as Leukemia, Lymphoma, Multiple Myeloma, Myelodysplastic Syndrome, and Myeloproliferative Neoplasms.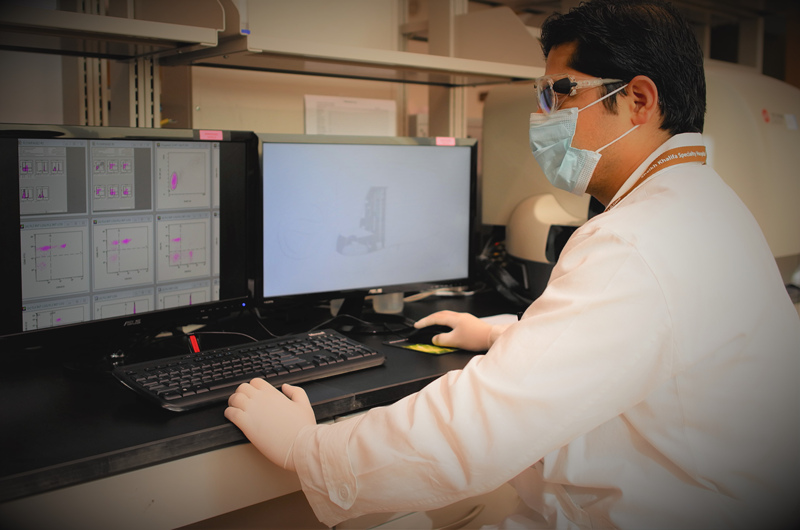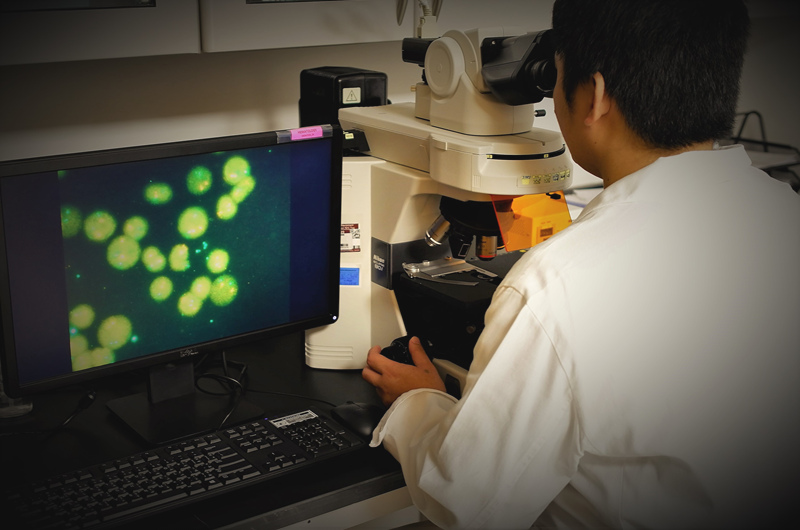 3. Molecular Diagnostics
Molecular Diagnostics laboratory has fully advanced systems including equipment and human resources. We have a focus on molecular microbiology such as respiratory viruses with MERS-CoV (Middle East Respiratory Syndrome Coronavirus), HPV genotyping and M. Tuberculosis PCR. In addition, we are about to start genetic tests such as α-thalassemia, β-thalassemia and BRCA gene mutation test which are the frequent needs in UAE. Molecular Diagnostics laboratory will contribute to advanced patient care service and improvement of medical environment in UAE.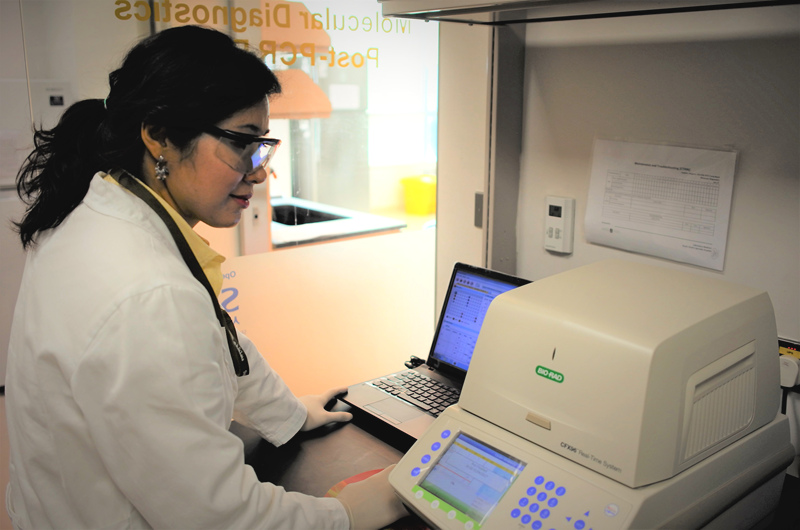 Service Scope of Laboratory Medicine
Hematology
Special Hematology
Chemistry
Special Chemistry
Urinalysis and Body Fluid Analysis
Serology and Immunology
Microbiology
Transfusion Medicine
Molecular Diagnostics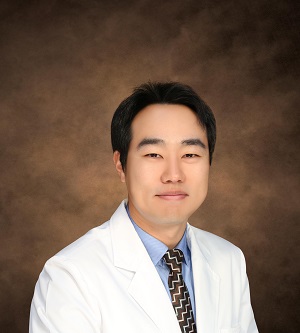 Dr. Duckjin Hong
---
Consultant
Laboratory Medicine
IPCT Advisor
Representative of Laboratory Medicine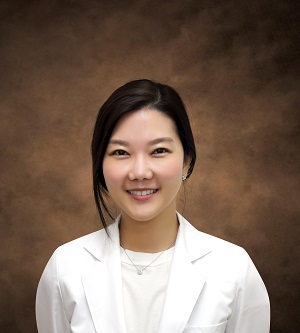 Dr. Joowon Oh
---
Specialist, MD, PhD
Laboratory Medicine