DEPARTMENT OF REHABILITATION MEDICINE
The Rehabilitation Medicine field analyzes and treats physically disabled people with the main objective of developing their physical, mental, and social abilities to their maximum potential and creating opportunities for them to enjoy living their life to the fullest. All patients who have trouble with their daily activities due to health issues, such as central-nervous-system disorders, musculoskeletal diseases, and/or medical diseases, are candidates for the Department of Rehabilitation. Based on a patient-oriented multi-disciplinary approach, physicians, nurses, physiotherapists, occupational therapists, and social worker work together to evaluate and determine the treatment direction for each patient. Our hospital's outstanding rehabilitation team provides each of these patients with a comprehensive and individually tailored treatment.
Major categories related rehabilitation medicine are as below:
Cancer patients: lymphedema, weakness, joint stiffness, difficulty in walking, swallowing difficulty, etc
Cardiac patients after intervention or surgery
Central nervous system diseases: stroke, spinal cord injury, traumatic brain injury, brain tumor
Peripheral nervous system diseases
Musculoskeletal disorders: arthritis, amputee, gait disturbance
Senile diseases: degenerative nervous system diseases, degenerative musculoskeletal disorders
Our service is largely divided into the outpatient and inpatient, and its treatment facilities are therapeutic exercise room, thermoelectric therapy room, occupational treatment room, dysphagia treatment room, activities of daily living room, cardiac rehabilitation room, lymphedema treatment room, etc.
The Sheikh Khalifa Specialty Hospital provides comprehensive rehabilitation services for the community in collaboration with public and private hospitals.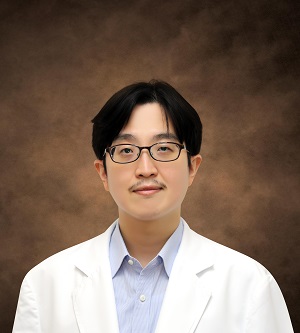 Dr. Hyung Seok Nam
---
Specialist, MD, PhD
Rehabilitation Medicine
Representative of Rehabilitation Medicine