DEPARTMENT OF SURGICAL ONCOLOGY
Surgery is the oldest form of cancer therapy and remains one of the most important treatment components for solid tumors. Surgery alone can cure patients with a localized disease, but because many patients have evidence of micro-metastases at diagnosis, combining surgery with other treatment modalities is usually necessary to achieve higher response rates.
The Oncology Center in SKSH aggregates diagnosis, therapy and rehabilitation services which work together, and contribute to provide healthcare to cancer patients. We seek to provide patients with integrated clinical and human high quality care, throughout all stages of their diseases. Multidisciplinary discussion and decision making underlie our daily work, supporting our clinical quality, with application of the best current practices.
At SKSH you're surrounded by the strength of one of the most experienced cancer centers, which has all the support and wellness services required to treat the whole person, not just the disease.
SKSH' Head and Neck Surgical Oncology is dedicated to comprehensive and customized care for people with cancers as well as benign tumors of the head and neck. Finding head and neck cancer in the early stages and diagnosing it accurately can help treatment to be more successful. Our experts are highly specialized and accomplished in diagnosing and staging head and neck cancers, from the more common cancers to the extremely rare ones.
Head and neck cancers and their treatment often affect swallowing, speech, hearing and quality of life. We are one of the nation's leaders in helping patients meet these challenges. Our specialized experts role is to help patients regain the ability to speak after treatment for cancer of the voice box and throat.
Tumors treated in the Head and Neck Surgical oncology department include but are not limited to:
Oral cavity (mouth, lips, gums, cheeks, tongue, palate and mouth floor)
Pharynx or throat (including the oropharynx (behind the mouth), nasopharynx (behind the nasal passage) and hypopharynx (behind the voice box))
Larynx
Thyroid and parathyroid
Salivary glands
Skin of the head and neck, including melanoma
Nasal cavity and paranasal sinuses
Skull base
Ear and temporal bone
Eye cancer
Neck
When you are treated for a head and neck tumor at SKSH, you will receive the undivided attention from a team of physicians and scientists that may include oncologists, surgeons, radiation oncologists, and neuro-radiologists. They work together with nurses, audiologists, nutritionists and social workers with special training in head and neck cancers. Working together, they prepare a customized plan of care just for you.
SKSH's Thoracic Oncology team is dedicated to providing personalized care for every type and stage of lung cancer and other cancers in the chest. Our goal is to give patients exceptional outcomes while focusing on quality of life and optimum lung function.
We customize your therapy to provide the best care while focusing on your quality of life.
Types of tumors treated include:
Lung cancer
Esophageal cancer and benign tumor (including leiomyoma)
Trachea tumor
Chest wall tumor
Mediastinal tumors (including neurogenic tumor, thymoma, cyst)
Pleural tumor (including solitary fibrous tumor, malignant mesothelioma)
Metastatic cancer from other organs
Early and precise diagnosis and staging of lung cancer, and other thoracic cancer's, is important for successful treatment. SKSH's Thoracic Oncology offers you the most advanced diagnostic methods and tools including PET (positron emission tomography) scans, High-resolution CT (computed tomography) scans, endobronchial and esophageal ultrasound, advanced bronchoscopic imaging and Video-assisted thoracoscopic surgery (VATS).
Lung cancer and other thoracic cancers are often complex and challenging cancers that may require multiple types of treatment. Our teams in the Division of Pulmonary and Critical Care Medicine, the Department of Thoracic and Cardiovascular Surgery, Medical Oncology, Radiation Oncology and Cancer Imaging specialize in thoracic cancers. They focus a remarkable amount of talent and expertise on you, providing personal, customized care.
Gynecologic Oncology in SKSH offers state-of-the-art care from a skilled team of specialists experienced in treating gynecologic conditions. Gynecology oncology specialists provide a comprehensive range of outpatient and inpatient gynecology services for women at all stages of life with expertise in detecting and treating cancers of the reproductive system.
The following cancers are treated by our team:
Uterine cancer
Cervical cancer
Ovarian cancer
Vaginal cancer
Vulvar cancer
Patients cared for by Gynecologic oncologists have twice the survival rates of those not treated by a cancer specialist, which is why it is so important to be evaluated by an experienced gynecological oncologist at the onset of disease.
SKSH's Gynecologic Oncologists work together closely with Medical and Radiation Oncologists to develop the most precise, and appropriate treatment plan for each woman.
The integrated approach ensures that each person receives the most appropriate and comprehensive care, focusing on:
Precancerous conditions of the female reproductive tract
Minimally invasive surgery i.e. laparoscopic operation
Surgical and non-surgical management of all kinds of the female reproductive tract diseases
Dubulking operation (surgery) for cancer
Routine Gynecologic examination
Cervical cancer screening using pap test and HPV (human papillomavirus) testing
Evaluation of pelvic masses using transvaginal or transabdominal ultrasound, a radiologic procedure that provides a picture of the ovaries and uterus
Ovarian and Endometrial cancer screening for high-risk women using transvaginal or transabdominal ultrasound as well as a CA-125 blood test, which may indicate the presence of ovarian cancer
Similar to many other countries, breast cancer is the most common cancer in the UAE . According to a 2010 report by the Centre for Arab Genomic Studies,  Arab women are more likely to develop breast cancer at an earlier age. SKSH's Breast Oncology is providing personalized care for breast cancer. Our goal is to give patients exceptional outcomes while focusing on quality of life and breast cosmetics. To realize our goal, we provide personalized and planned surgery based on oncoplastic surgery and a multidisciplinary team approach. SKSH RAK's Breast multidisciplinary team consists of various departments; surgery, medical oncology, radiation oncology, radiology, rehabilitation medicine, gynecology and pathology.
The following treatments for breast cancer are provided by multidisciplinary team:
Breast cancer screening and detection; Mammography, Ultrasound and Breast MRI are used to improve accuracy of breast cancer detection among young women.
Breast cancer diagnosis by needle biopsy and excisional biopsy
Oncoplastic Surgery
Sentinel lymph node biopsy; Arm swelling is one of the most common complication of breast surgery. We try to reduce arm swelling through sentinel lymph node biopsy.
On-site pathologic diagnostic system during operation; This can reduce the rate of reoperation after breast partial excision and sentinel lymph node biopsy.
Preoperative and Postoperative chemotherapy and target therapy
Radiation therapy
Lymphedema clinic is provided by specialists of rehabilitation.
Breast cancer genetic counselling; Breast cancer is strongly associated with family history and genetic cause. BRCA1/2 mutation test and genetic counselling will be served.
For early detection of recurrence we can use breast imaging tests (mammography, Ultrasound, MRI), chest/abdomen CT, bone scan and PET.
Gynecologic clinic for breast cancer patients
Breast cancer Survivorship program
Colorectal Surgery performs specialized diagnoses, treatments, and researches for various colorectal and anal disease requiring surgical treatments. Particularly, this department specializes in colorectal cancers that are increase with age.
Minimally invasive surgeries (laparoscopic surgery or single port surgery, minimum incision surgery) are carried out in most colorectal cancer cases (penetration rate of laparoscopic surgery for colorectal cancer : 87.9% (623/709)) in our department, which in the past necessitated laparotomy (long incision is required). This figure surpasses penetration rates of National Comprehensive Cancer Network (NCCN) Centers (major cancer centers in U.S.) in U.S1. Minimally invasive surgeries are becoming more common as they are proven to reduce the complications and discomfort that may occur after surgery, as well as enabling fast recovery and early discharge>This allows patients to quickly resume their daily life activities2,3.
Postoperative adjuvant chemotherapy in the postoperative period is essential to maximize survival rate in advanced colorectal cancer4. Faster recovery after laparoscopic surgery enables the commencement of postoperative adjuvant chemotherapy sooner, which can improve survival rates.
Laparoscopic surgery for rectal cancer is performed easily in most rectal cancer cases, with the exception of far advanced cases in our department, through the accumulation of extensive experience for a variety of rectal cancer cases.
Our facilities and man-powers (surgical & medical oncologist, radiologic oncologist, diagnostic & interventional radiologist, gastroenterologist, and pathologist) in oncology center, SKSH can accomplish everything (endoscopoic treatment, laparoscopic surgery, chemotherapy including targeted agents and radiotherapy) needed for adequate and updated colorectal cancer management.
SKSH's Hepatopancreatobiliary (HPB) & Upper gastrointestinal (UGI) surgery is a special field performing surgical management in patients who suffer from surgical disorders of liver, biliary tract, pancreas, and stomach.
Liver, biliary tract and pancreas are anatomically close and have so many variations that the operation needs highly experienced and skillful surgeon. And the choice of management is also as various as their anatomic complexities.
In SKSH, following diseases are treated in HBP & upper GI oncology. Minimal invasive surgery (laparoscopic surgery) is main treatment option pursuing high cosmesis and less postoperative pain.
Liver tumor (Liver cell carcinoma, cholangiocarcinoma)
Biliary cancer (bile duct cancer, gallbladder cancer)
Pancreatic cancer
Stomach cancer
Miscellaneous: Benign biliary disease (gallbladder stone, gallbladder polyp), benign liver mass, Weight loss surgery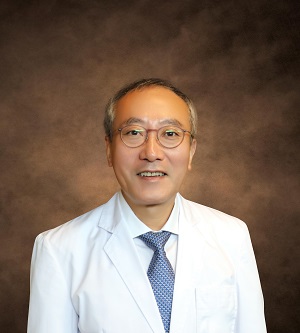 Dr. Chang Suk Suh
---
Consultant, MD, PhD
Gynecology
Oncology Center
Chief Executive Officer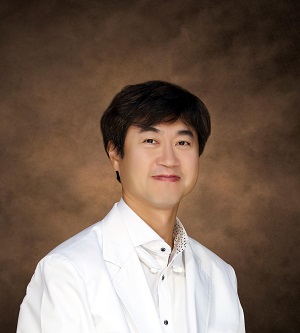 Dr. Jae Woong Lee
---
Consultant, MD, MS
Thoracic surgery
Representative of Thoracic Surgery
Head of Division of Intensive Care Medicine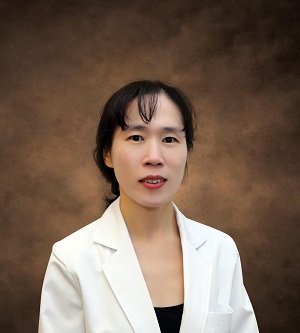 Dr. Yoo Kyung Lee
---
Consultant, MD, PhD.
Gynecology
Representative of Gynecology
D-Chair of Oncology Center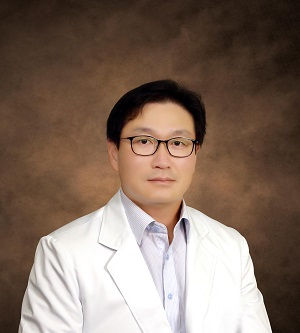 Dr. Young Joon Ahn
---
Consultant, MD, PhD
Hepatopancreatobiliary (HBP) & Upper gastrointestinal (UGI)
Chief Medical Officer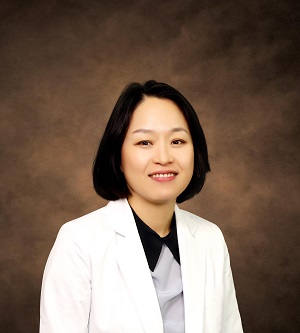 Dr. Eunyoung Ko
---
Consultant, MD, MS
Breast Surgery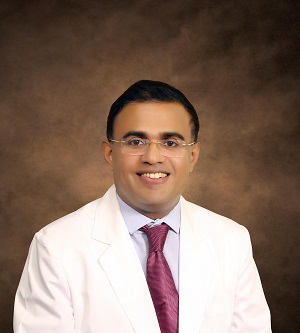 Dr. George Thomas
---
Specialist
Colorectal Surgery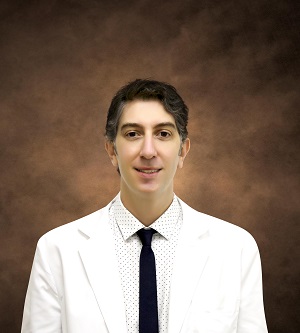 Dr. Diego Hernan Zartarian
---
Specialist
Surgical Oncology