DEPARTMENT OF NEUROSURGERY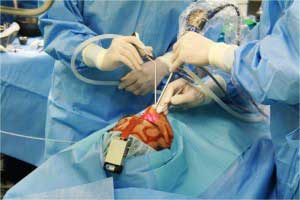 The Department of Neurosurgery offers state-of-the-art treatment to patients with neurological diseases affecting the brain, such as brain tumors, vascular brain diseases, and many other neurological disorders.
Diseases & Conditions
Utilizing state-of-the-art equipment, we treat patients with brain aneurysms. An aneurysm is swelling in the wall of a blood vessel that has become stretched out and thin.
We provide personalized care and treatment for patients with brain tumors. A patient with brain tumor is treated by a multidisciplinary team that includes neurosurgeons, radiation oncologists and otolaryngologists. Our multidisciplinary team is dedicated to brain tumors including central nervous system (CNS) lymphoma, glioma, meningioma, acoustic neuroma (a benign tumor of the balance or hearing nerves), craniopharyngioma (a tumor arises in the extremely delicate area between the optic nerves, pituitary gland, and the brain), and pituitary tumor.
Should you need surgery, you will have immediate access to some of the most experienced and renowned neurosurgeons in the country.
If you are experiencing pain on one side of your face or around your eye or cheek, seek expert diagnosis and treatment from one of our expert physicians for trigeminal neuralgia.
We treat vascular malformations such as arteriovenous malformation, the most common of blood vessel abnormalities.
Minimally Invasive Cranial Base Surgery Center
Receiving the diagnosis of a brain tumor is life changing. However, today there are minimally invasive procedures available that greatly improve the quality of care. If you or someone you love have been diagnosed with a brain tumor, contact SKSH Minimally Invasive Cranial Base Surgery Center. In many cases, minimally invasive procedures offer some significant advantages: less trauma during surgery; fewer complications after; less postoperative discomfort; less scarring; a shorter hospital stay and faster recovery.
The Center features a dedicated state-of-the-art endoscopic suite, each equipped with the most advanced optics and computer navigation systems.
The Center offers a treatment alternative for people with benign and malignant brain tumors, many of which were previously inaccessible or required extensive and lengthy operations. This minimally invasive procedure uses endoscopic navigation through the nose and nasal sinuses to gain access to the cranial base and brain. SKSH Minimally Invasive Cranial Base Surgery and Endoscopic Neurosurgery Center has a surgical suite that has been outfitted with state-of-the-art equipment and technologies needed for minimally invasive procedures. In conjunction with micro-instrumentation and enhanced computer navigation, this leading-edge technique provides our surgeons with better visualization and improved access to the tumor, resulting in improved resections, the preservation of neurological structures and function, reduced surgical complication rates and reduced postoperative morbidity.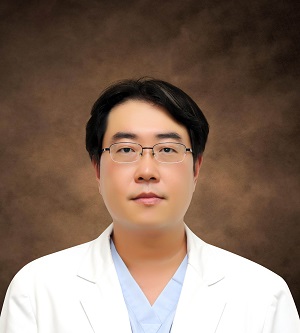 Dr. JinWook Kim
---
Consultant, MD, PhD.
Neurosurgery
Representative of Neurosurgery
Deputy Chair of Neuroscience Center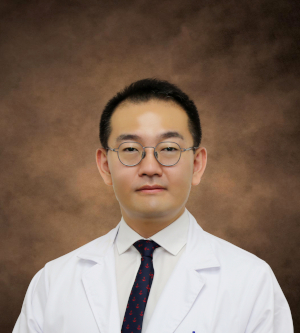 Dr. Won Huh
---
MD
Neurosurgery consultant